Mindfulness Based Stress Reduction Course
Join our Long Island 8-Week MBSR program developed by Jon Kabat-Zinn
Discover simple and powerful ways to cope with stress and anxiety
You have the capacity to change the way you live your life. You can learn to live in a more liberated way. You can learn to relate to yourself and others in a more compassionate and fulfilling way. You can experience more acceptance and gratitude. You can do all these things by using simple mindfulness practices. The Mindful Place offers a Long Island Mindfulness Based Stress Reduction (MBSR) class designed to help you learn these liberating practices.
research confirms mindfulness training improves awareness, decreases stress, and promotes a range of positive effects:
lower heart rate and blood pressure
reduced frequency of illness
improved immune system
increased blood flow to the heart and brain
increased energy
reduced anxiety
Experts Christopher & Maris add to the long list of positive effects of mindfulness meditation:
increased ability to tolerate ambiguity
increased compassion
less self-judgment
less internal pressure
increased ability to explore emotions
improved concentration
less frequent emotional triggers
reduced discomfort in silence
increased ability to relax internal tension
increased awareness of the body's needs for hydration and rest
increased ability to remain calm and grounded
References: www.umassmed.edu (Oshita, Hattori & Iwakuma, 2013) (Christopher & Maris, 2010)
Watch the YouTube video with Jon Kabat-Zinn that inspired my mindfulness journey.
About the Instructor
James D'Aconti, LMSW, CPA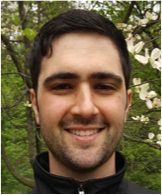 James D'Aconti is a qualified Mindfulness Based Stress Reduction (MBSR) teacher on Long Island recognized by the University of Massachusetts Medical Center, Center for Mindfulness in Medicine, Health Care and Society and the Oasis Institute. He is also a licensed master social worker and practicing psychotherapist at the Long Island University Center for Healthy Living, where he has taught mindfulness based practices for over four years.
As part of his training to become a qualified teacher, James participated in four meditation retreats, engaging in intense meditation practice for 8-10 hours a day, for 7-10 days at a time. He spent two such retreats practicing mindfulness in complete silence.
James has taught mindfulness based practices in various settings including drug and alcohol abuse clinics, universities, homeless shelters and community wellness centers.
Course schedule and info
Our 8-week MBSR course meets Sunday mornings starting January 6th
When:
Weekly Class (Starting January 6th)
10:30am – 1:00pm
"All Day" class Sunday, February 24th
10:30am- 5:00pm
Where:
The Mindful Place
Meditation Center
165 Walt Whitman Road
South Huntington, New York
Price:
$495
Details:
This course meets every Sunday at 10:30am, starting on January 6th and ending on March 10th.  The location is 165 Walt Whitman Rd, South Huntington, NY 11746.  Note that January 6th – March 10th is a ten-week period.  January 6th class will be an orientation that will last between 1 and 1.5 hours.  Additionally, in between class 6 and 7 of the course, there will be an "all day" retreat class.  With the inclusion of this "all day" class and the orientation, the class will meet 10 times total.  Most of the classes will last 2.5 hours, except for the "All Day" class.  Please see the 8-Week MBSR Course Info page for more details.
(Yoga mats, cushions and chairs will be provided, but you may wish to bring your own)
Interested in becoming a qualified Mindfulness Based Stress Reduction (MBSR) Instructor?
Take the first step in the pathway to becoming a qualified MBSR instructor (recognized by the University of Massachusetts Medical Center, Center for Mindfulness in Medicine, Health Care and Society and the Oasis Institute). This Mindfulness Based Stress Reduction program meets the requirement for the 8-week MBSR course.  For more information on the full pathway to becoming an instructor please visit https://www.umassmed.edu/cfm/training/MBSR-Teacher-Education/
The mission of the MBSR core curriculum
MBSR is a training program developed in 1979 by Jon Kabat-Zinn, Ph.D., at the University of Massachusetts Medical Center, Center for Mindfulness in Medicine, Health Care and Society. At its core, MBSR is based on systematic and intensive training in mindfulness meditation and mindful hatha yoga. The MBSR curriculum is designed to guide program participants in the "how" of learning to practice, integrate, and apply mindfulness in their everyday lives. The primary intention of the MBSR curriculum is to create a structured pathway to relieve suffering and increase wellbeing for people facing a host of challenges arising from a wide range of medical and psychological conditions and the demands and stressors inherent in the everyday lives of human beings (this text was taken directly from MBSR Curriculum, 2017).
100% money back gaurantee.
Space for this course is limited. Please reserve your spot today!