2-Hour Mindfulness Workshop
Join our Long Island mindfulness meditation classes to change the way you respond to stress and how you live your life.
 start living in the present moment.
Discover simple and powerful ways to tune in to your moment to moment awareness with our Long Island mindfulness meditation classes.  Imagine the ability to walk, breathe, taste, listen, and feel in a deeper, more connected way.  Begin to live from a place of greater awareness, rather than allow the racing mind to consume you.  With practice, mindfulness can help you respond to stress with equanimity and awareness, rather than quickly reacting to it.  Mindfulness creates space between your stress and your response to it.  Greater awareness can help you see inside the nature of your suffering. And with practice, you can begin to change your relationship with your thoughts and ultimately towards yourself.
new or returning students!
The workshop is for new and returning students. The 2-Hour Mindfulness Workshop will help participants introduce or re-introduce mindfulness practice into their daily lives.  The workshop is designed to help simplify mindfulness practices and share techniques that can easily be incorporated into the practitioner's life.  We will explore mindfulness techniques that will help the beginner become acclimated with the practice of mindfulness, and help the returning student become grounded again in their mindfulness practice.
research confirms mindfulness training improves awareness, decreases stress, and promotes a range of positive effects:
lower heart rate and blood pressure
reduced frequency of illness
improved immune system
increased blood flow to the heart and brain
increased energy
reduced anxiety
About the Instructor
James D'Aconti, LMSW, CPA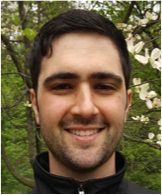 James D'Aconti is a qualified Mindfulness Based Stress Reduction (MBSR) teacher recognized by the University of Massachusetts Medical Center, Center for Mindfulness in Medicine, Health Care and Society and the Oasis Institute. He is also a licensed master social worker and practicing psychotherapist at the Long Island University Center for Healthy Living, where he has taught Long Island mindfulness meditation classes for over four years.
As part of his training to become a qualified teacher, James participated in four meditation retreats, engaging in intense meditation practice for 8-10 hours a day, for 7-10 days at a time. He spent two such retreats practicing mindfulness in complete silence.
James has taught mindfulness based practices in various settings including drug and alcohol abuse clinics, universities, homeless shelters and community wellness centers.
Class schedule and info
When:
May 19th
11:00am – 1:00pm
Where:
The Mindful Place
Meditation Center
165 Walt Whitman Road
South Huntington, New York
Price:
$50
(Yoga mats, cushions and chairs will be provided, but you may wish to bring your own)
100% satisfied or your money back gauranteed.